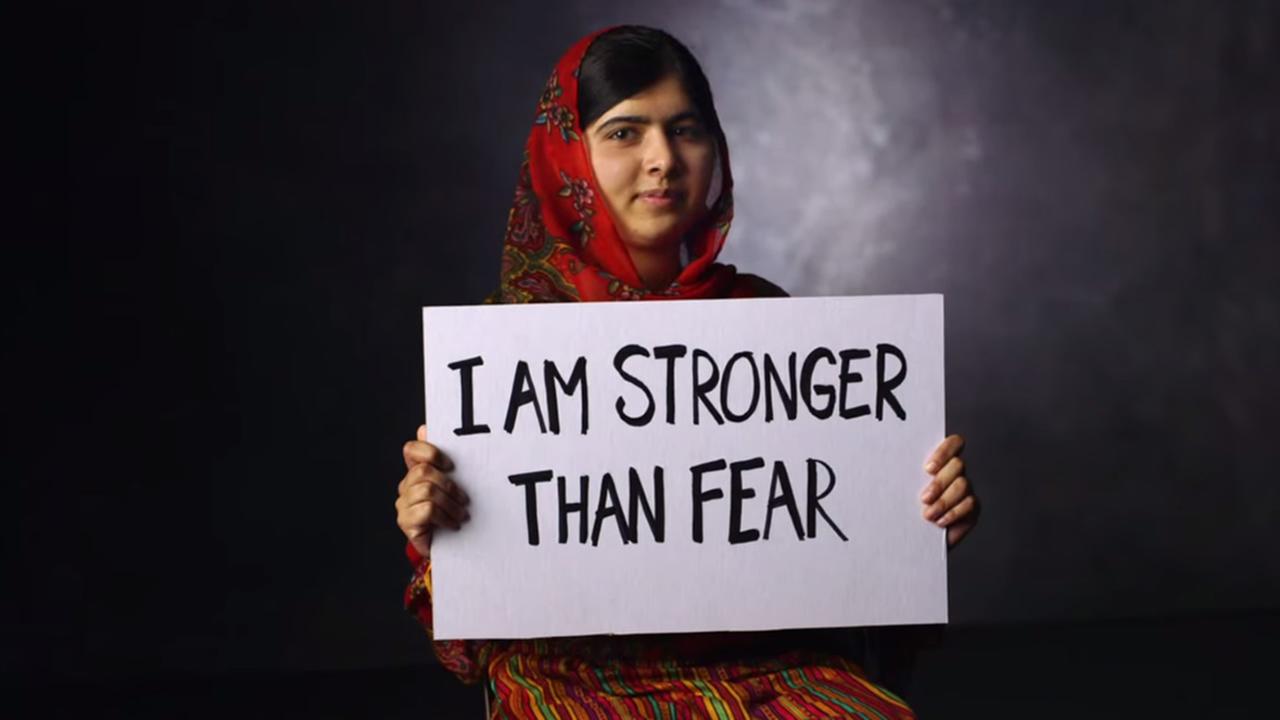 I've saved the best for last. MALALA inspires me as no other woman in the world can.
What can you say about a fourteen year old who defies her government to exercise her right to an education? Though it almost cost her life? Her bravery and determination
astound
me.
I'll be the first to admit, when I was going to school it mattered...but not enough. I took it for granted. I was late, absent, and spent more time at work than school. I did try. But not hard enough.
Then came this small girl in a country where education for girls, among other human rights, is frowned upon. She not only overcame obstacles to GET to school, but she braved her society and made speeches about why it was the right of every female child to get schooling. She knew full well what the Taliban was, and that they would try to stop her. Did she know they would go to such extreme lengths?
I read the book 'I am Malala'. Here's the link to Amazon:
I am Malala
I learned how her government's politics worked, and how her father, a public speaker himself, not only created schools for girls, but encouraged his daughter to speak her mind. She became an orator as well.
I can't imagine what she felt when that man boarded her bus, and shot her in the head. Just because she wanted an education for herself and the girls of her country. Because the Taliban wants to treat their women like livestock. What kind of madness compels men to shoot children for wanting to better themselves?
She was rescued. Flown to England so that they could perform life-saving surgery on her. Why? Because the world NEEDS Malala. She was too valuable to the world to lose.
And what does she do once she recovers? Right back to school. Back to making speeches. Business as usual. Gobsmackery right there.
I read how she saw the clothes she was wearing when she got shot in a display case, and burst into tears. She was with the man who she shared the Nobel Peace Prize with. ( Also deserving of the Nobel Prize. I am ashamed to admit I didn't know of Kailash Satyarthi until I learned of Malala's sharing of it with him. Also an inspiring person.) I'm guessing the enormity of her mission, and its consequences finally hit her.
But she's a brave soul. I intend to keep up with her. She's only 18 now. She's already done all this, and she has her whole life ahead of her. Imagine what she'll do with it...
Malala-1, Taliban-0. Give 'em Hell, girl. This is why Malala is the number one Fem-Muse.